mat petal bouquet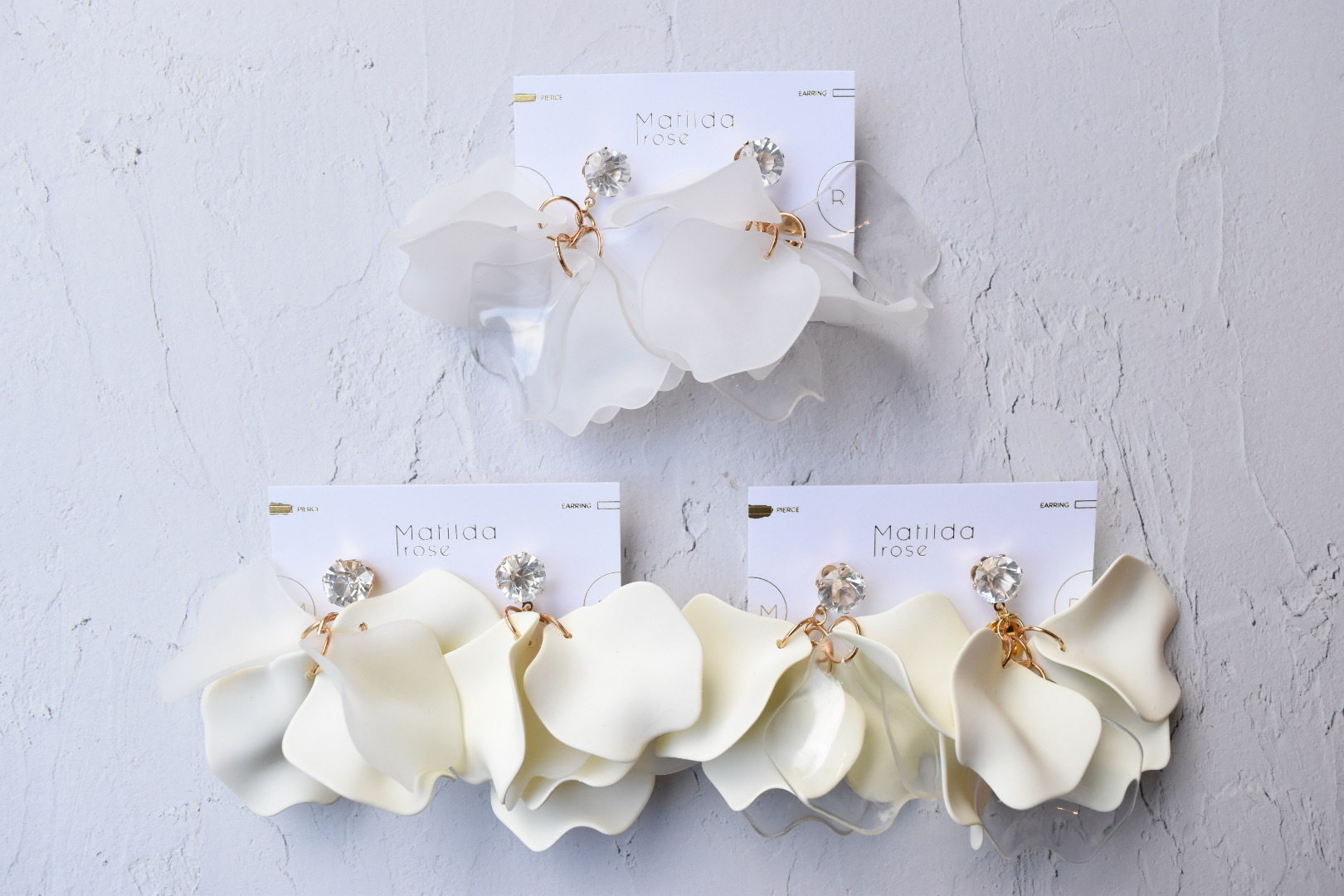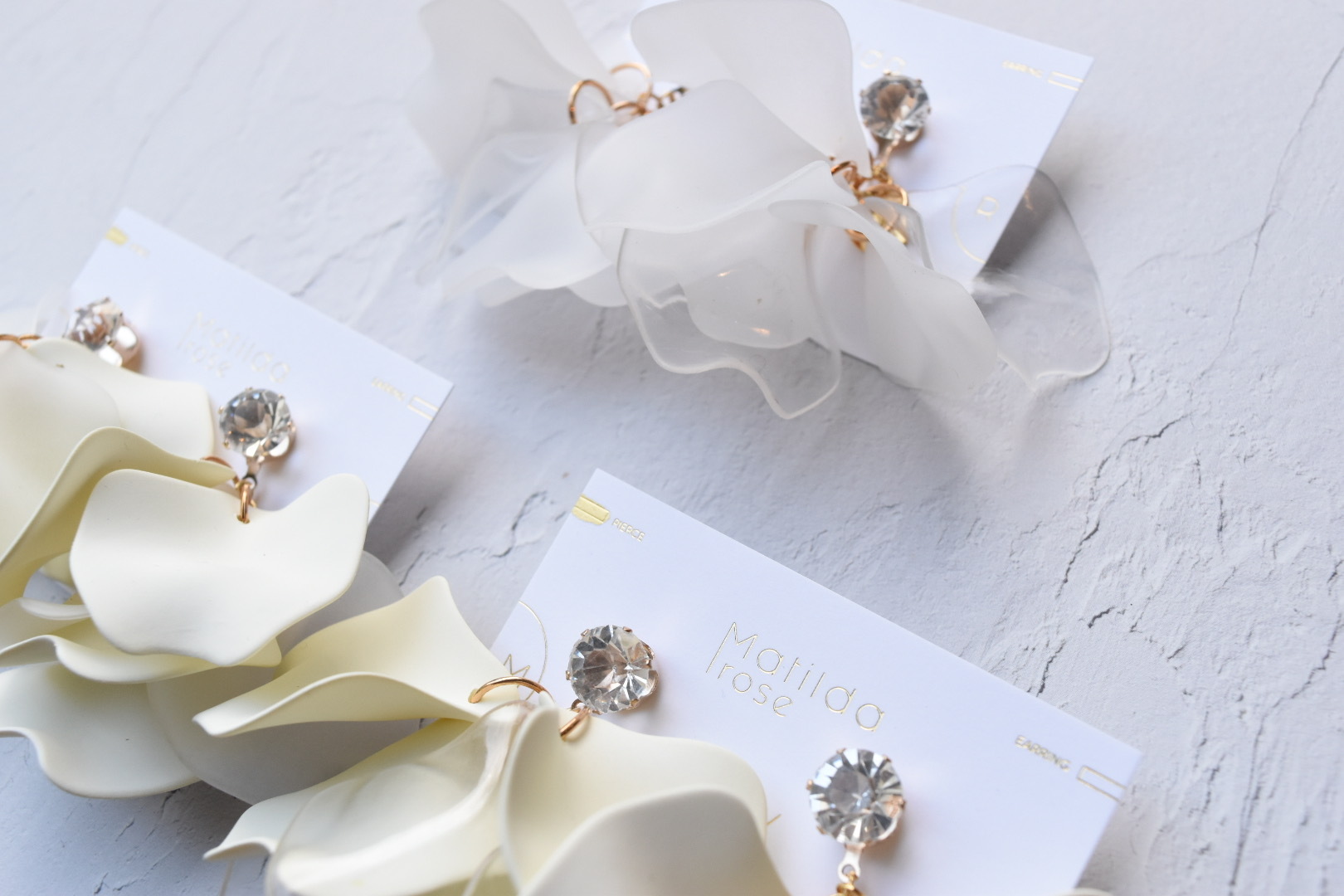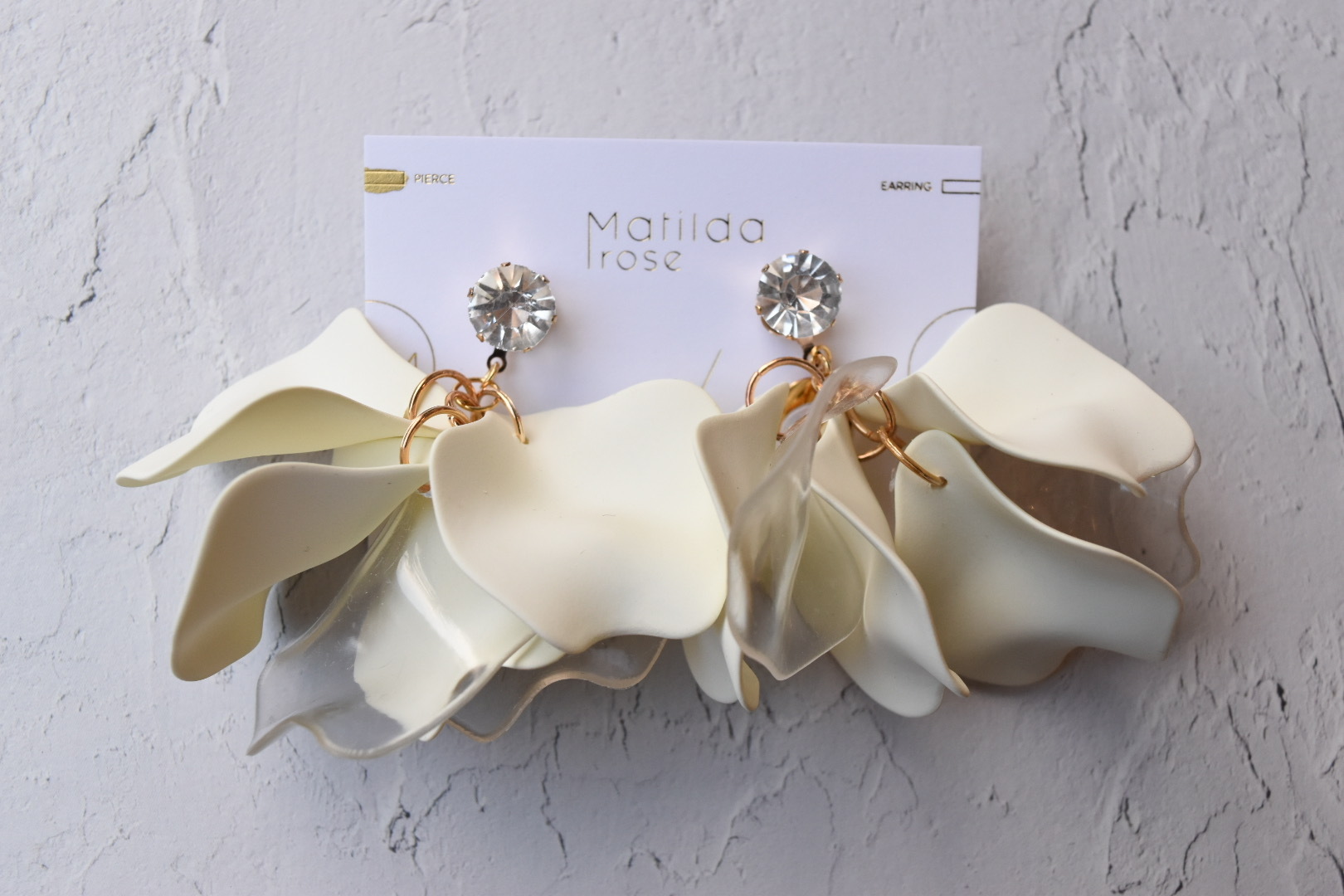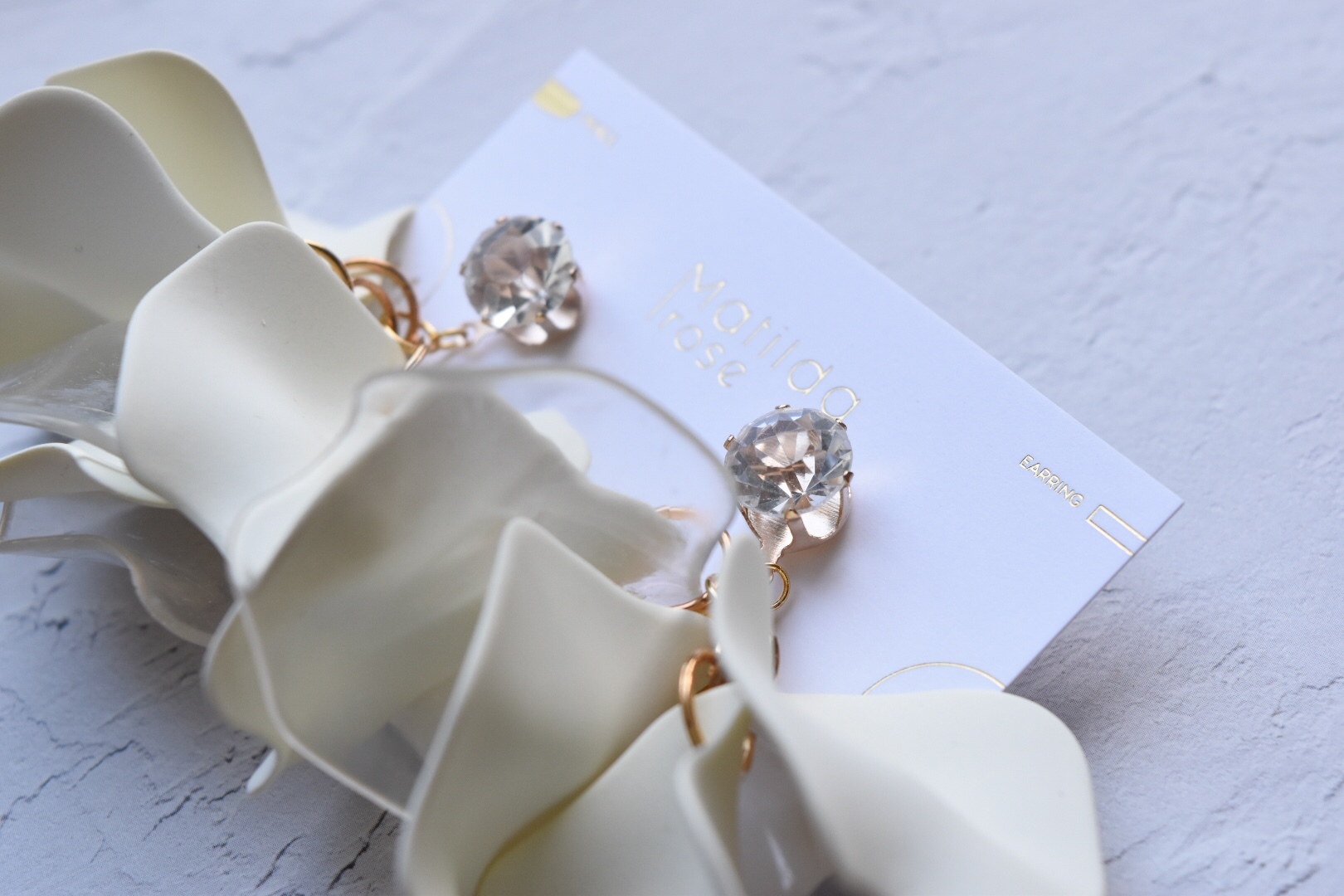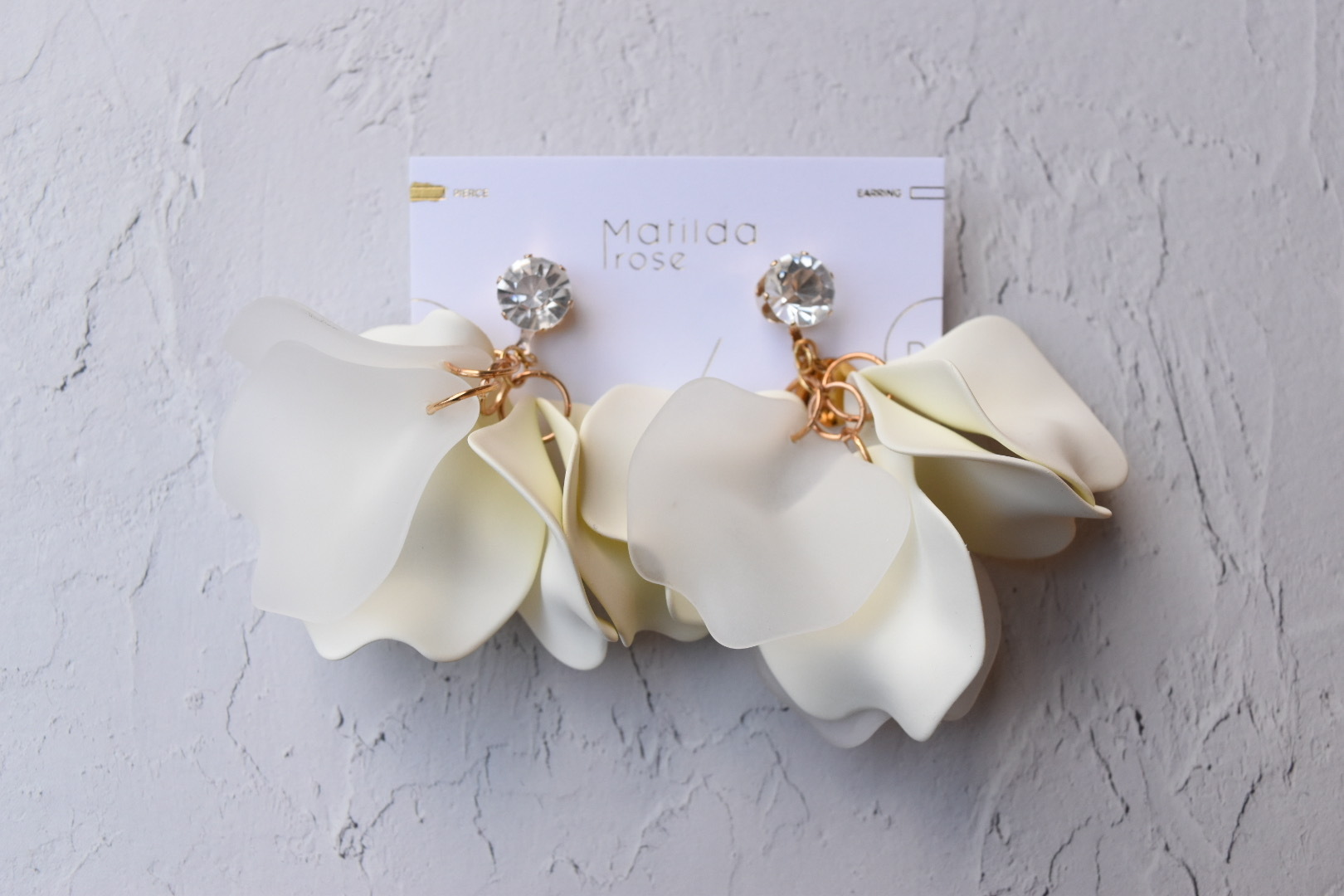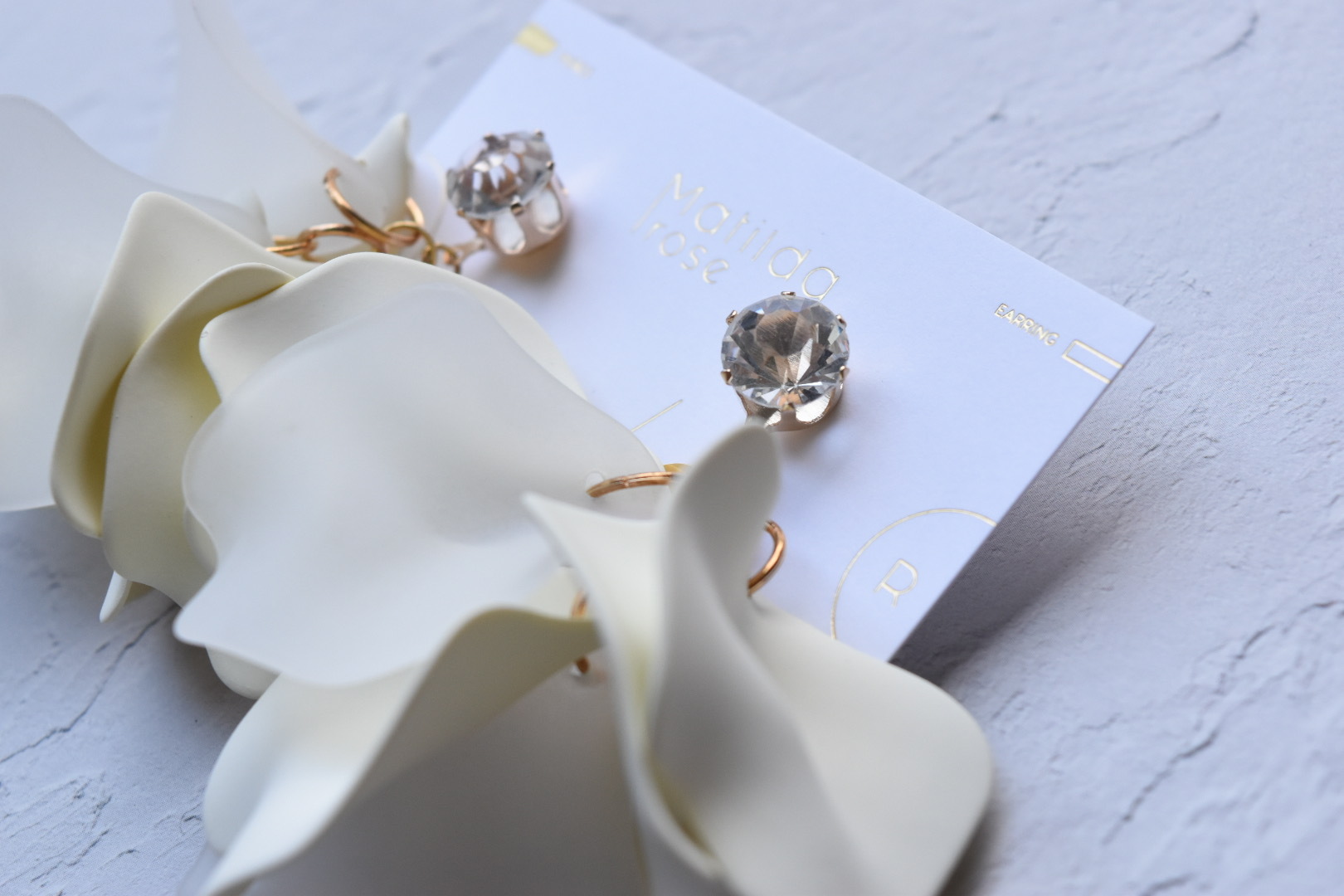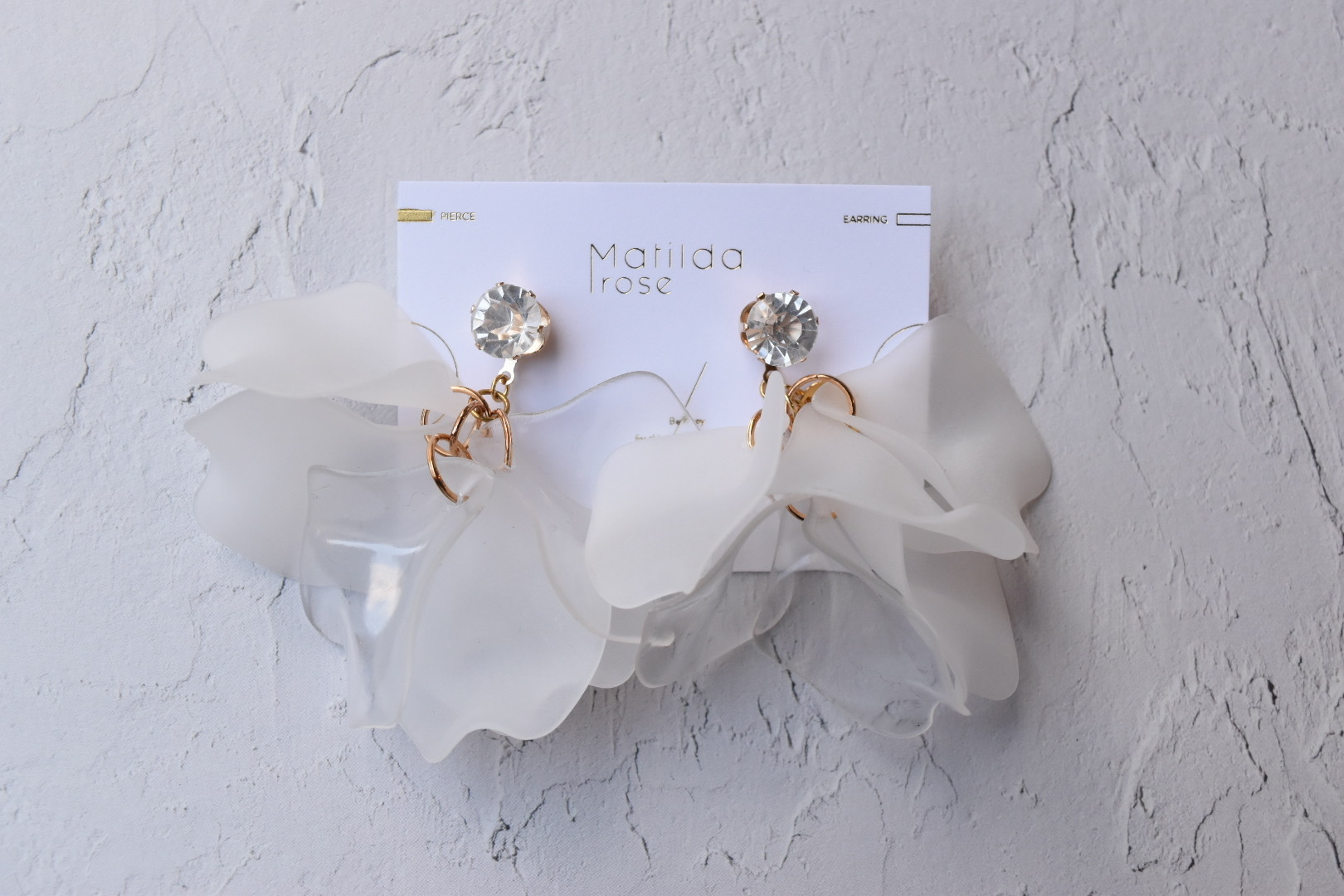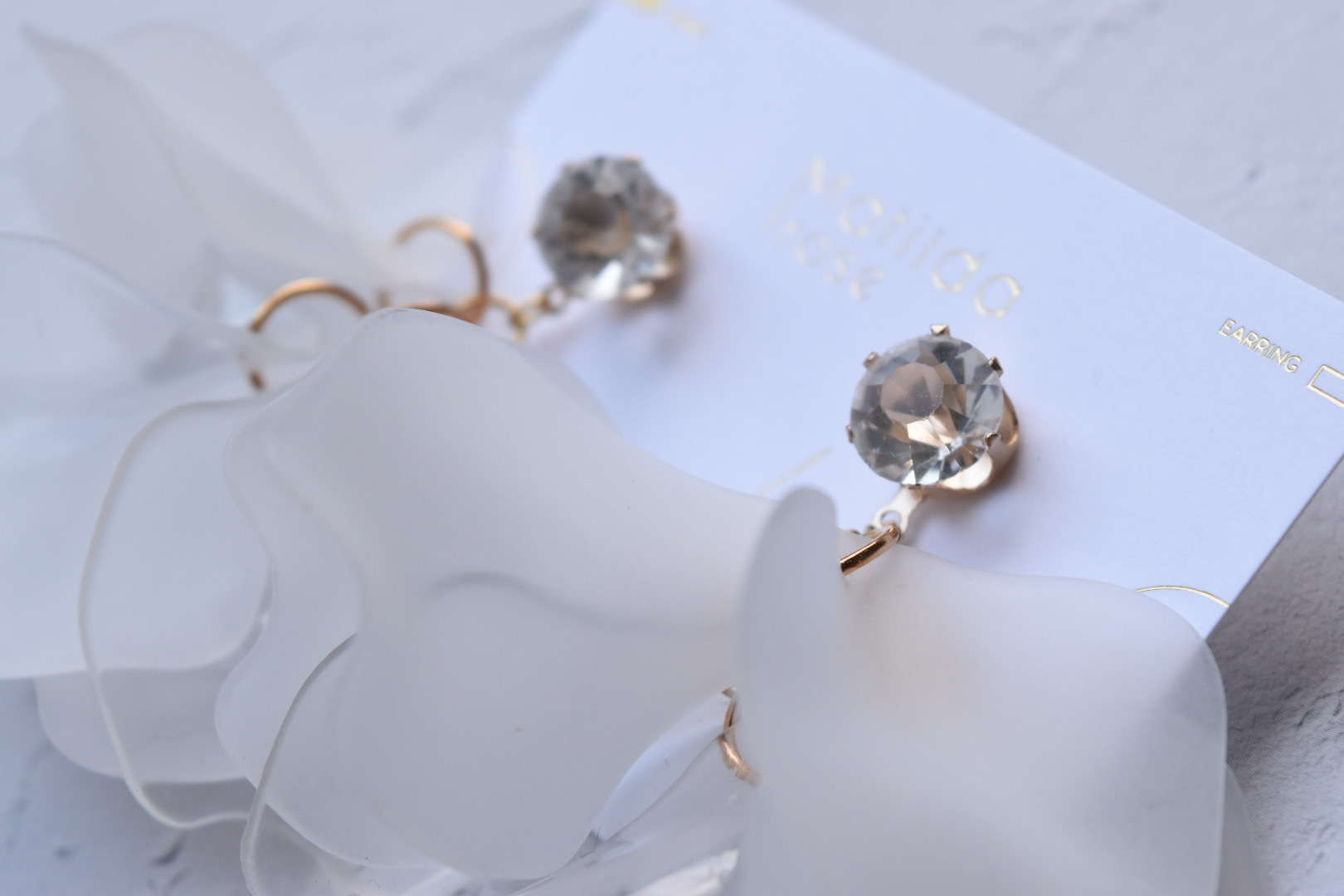 mat petal bouquet
花嫁様へのプレゼント企画からうまれたデザインのmat petal bouquet
たくさんのお声をいただき販売いたします。

着用画像がご用意できておりませんが
mat petal bouquetは fringe mix とだいたい同じ大きさです。

2021年4月よりマチルダチャームがリニューアル♡
※順次変更になりますので、旧タイプでお送りさせていただく場合もございます。
 チャームはお選びいただけませんのでご了承くださいませ。




写真3.4枚目
mat petal bouquet[white×clear]

写真5.6枚目
mat petal bouquet[white×frost]

写真7.8枚目
mat petal bouquet[clear×frost]
【 仕様 】
全長:   約7cm 
片耳重量: 約11g


※イヤリングは、ネジバネ式の調整可能なタイプとなります。
※アレルギー対応ポストへの変更ご希望の場合は、
 オプション【チタンポスト・フック】を合わせてご選択くださいませ。

【 商品注意事項 】
【ご購入まえに必ずお読みください】を必ずご一読のうえご購入くださいませ。



※クリアのアクリルペタルは、カラーのペタルに比べると素材の性質上小傷が目立ちます。ご了承の上ご購入くださいませ。

※既製品と違い非常に繊細な作りとなりますので落下、またポケットやカバンなどにそのまま入れるなどは破損の原因となりますのでお取り扱いにはご注意くださいませ。

※海外パーツを使用しております。アクリルの性質上細かな傷やバリ、多少の汚れ(黒い点)色の剥がれなどがあります。返品や交換の対象にはなりませんのでご了承くださいませ。

※皮脂や水分などが付着しそのまま放置すると変色、退色、破損等の原因になりますのでご使後は柔らかい布で汚れを拭き取ってから個別に袋などに入れ、なるべく空気に触れないよう保管すると長持ち致します。
*Tax included.
*Limit of 4 per order.
*Additional shipping charges may apply, See detail..

About shipping fees
The shipping fee for this item varies by the shipping method.
TA-Q-BIN compact

Your delivery status can be checked online.

Regional setting
*Japan domestic shipping fees for purchases over ¥8,500 will be free.